Main Operations:
Romidan Ltd has been developing. manufacturing, marketing and exporting high quelity Dental Products Since 1998.
Our of Dental Product Lines:
We offer RomiDiamond™ -Dental Burs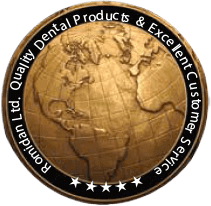 Quality Assurance:
Romidan is ISO 13485 approved.
Export Markets:
Our products are currently exported to Europe, Eastern Europe, Asia, North & South America and Africa.
Romidan Ltd. 5 Simcha Holzberg St.
5502213 Kiryat Ono, Israel.
Tel: +972-3-7360099
Email: export@romidan.com